Top 5 reasons why SPLIT is a perfect spring destination
Categories

Blog

Date

March 28, 2022
One of the questions which our course participants pose frequently to us is this one: "Can you tell us the best season to visit Split"? The answer to that question for many people is surely summer! That is obvious since Split is one of the fastest growing tourist destinations in Croatia and on the Mediterranean.
However, we are here to tell you that although Split is quite magical during the summer, visiting Split in the spring has a number of unique advantages that you probably didn't think of. Through our years of experience of organizing Erasmus KA1 courses we have come to a conclusion that visiting Split in the spring months has been just as, or even more satisfying to a majority of our course participants.
Here are just some of the reasons why everyone should visit Split in the spring!
1. Weather
Split is geographically situated on the Mediterranean which means that summers are typically quite hot, with temperatures regularly going up to and over 35°C. If you are considering taking one of courses and you are not a fan of such high temperatures but still prefer warm weather, spring months (particularly April and May) and its average temperatures which range from 15°C to 20°C should be ideal for you. Sea temperature is usually a bit chilly during that time but that doesn't stop our Social Programme participants from taking a dip in the sea!
2. Blooming nature
Split is not only known as a cultural metropolis and a place where Roman Emperor Diocletian built his retirement palace. It is also known for its beautiful nature. During the spring, the famous Marjan hill which overlooks the city and is known as the "green lungs" of the city is filled with locals hiking, cycling or just enjoying the outdoors. Meanwhile in the city centre, old green market "Pazar" brims with colors of seasonal fruits and vegetables and smells of blooming fresh flowers.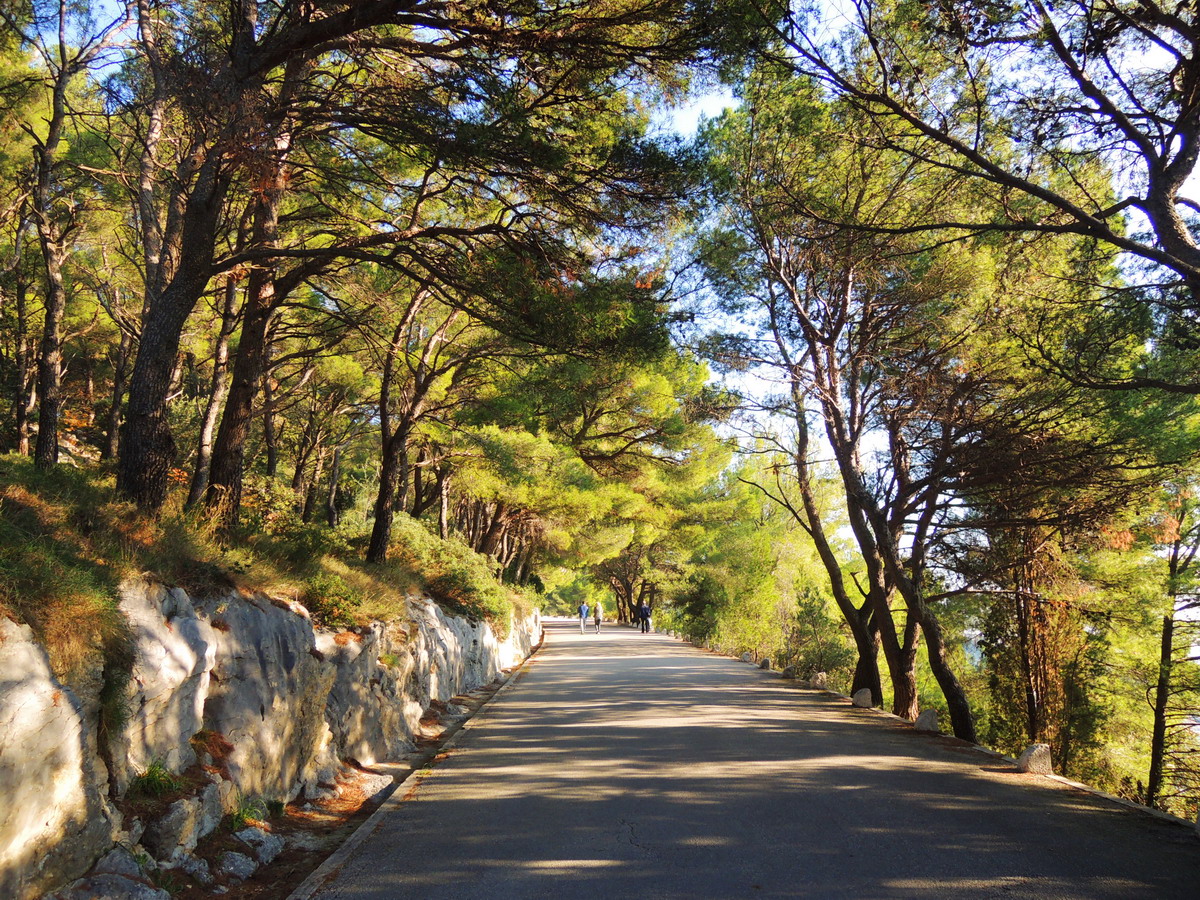 3. Events
Various types of events and manifestations are organized in Split all year long. The most important date for Split is May 7th! Each year on that date Split celebrates its patron saint Saint Domnius (Sveti Duje) with a full day feast which includes a procession, mass, fair, raffle and an evening concert. Other notable annual spring event is Croatia Boat Show which will be held from 26-30 April 2022. All upcoming cultural and other types of events are regularly updated on Split Tourist Board Website.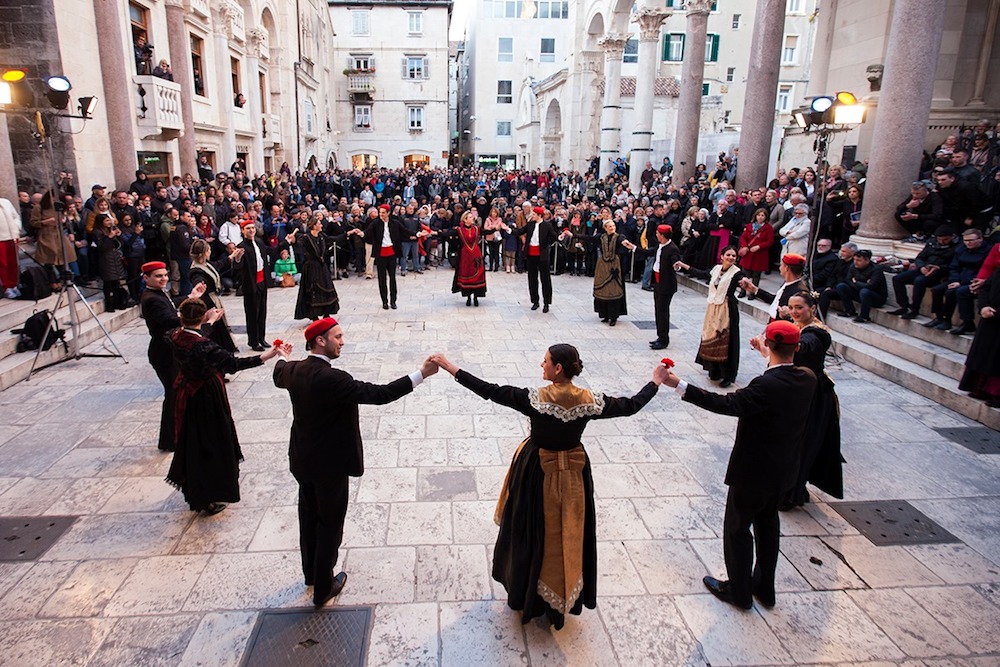 4. Less crowds 
Since spring months are not considered peak season the city is not as crowded during March, April and May as it is during summer months. Therefore, any kind of tourist activity such as sightseeing tour or visit to a restaurant is done without much hassle. Don't let that fool you though – the city streets are still as vibrant as ever and the Mediterranean atmosphere is felt on every corner.
5. Lower prices
Accommodation, restaurants, museums and other types of venues in general offer friendlier prices in the preseason. Just another reason why the spring months present a great opportunity!
If you want to join us this spring in Split you can sign up for the following dates and courses in APRIL and MAY.  You can also find out more about each course and register for the course here. We are looking forward to meeting you!
✍ April 2-8:
Mastering Soft skills and Growing Emotional Intelligence using Mindfulness
Using Technology in the Classroom
Teaching the fun way in the digital era
Game Based Learning
Preventing Bullying in Schools
Innovations in Language Teaching Methodology
Building better mental health and well-being
Improving English Language Skills
Intensive English Language Course for Teachers and School Staff (10 days)
Creativity in the Classroom and Different Ways of Displaying It
Special needs in Education
✍ April 16-22:
Developing 21st century skills in the classroom: CRITICAL THINKING
Teaching the fun way in the digital era
Game Based Learning
Enhancing Motivation Strategies in the Contemporary Classroom
✍ April 30 – May 6
Environmental awareness – THINK BLUE
Preventing Bullying in Schools
Improving English Language Skills
Intensive English Language Course for Teachers and School Staff (10 days)
Creativity in the Classroom and different ways of displaying it
Innovations in Language Teaching Methodology
Stress Management and Burnout Prevention
Using Technology in the Classroom
✍ May 14 – 20
Enhancing Motivation Strategies in the Contemporary Classroom
Building better mental health and well-being
Special needs in Education
Classroom Management Strategies
Using Technology in the Classroom
Creativity in the Classroom and different ways of displaying it
Strategies for Reducing Early School Leaving
Innovations in Language Teaching Methodology
Mastering Soft skills and Growing Emotional Intelligence using Mindfulness
Game Based Learning
Environmental awareness – THINK BLUE
✍ May 28 – June 3
Enhancing Motivation Strategies in the Contemporary Classroom
Environmental awareness – THINK BLUE
Using Technology in the Classroom
Building better mental health and well-being
Improving English Language Skills
Mastering Soft skills and Growing Emotional Intelligence using Mindfulness
Creativity in the Classroom and different ways of displaying it
Intensive English Language Course for Teachers and School Staff (10 days)
Developing 21st century skills in the classroom: CRITICAL THINKING